Why it is important to teach STEM as a child
For a while now, the world of children's education and entertainment has been focusing more and more on science, specifically on S.T.E.M., an acronym that stands for Science, Technology, Engineering & Math.
Just think of coding workshops, interactive cartoons and new games for budding scientists.
This boom is by no means senseless, we can consider it to be a trend, but a healthy one that has the aspiration – and the potential – to change the world.
But why bother teaching a kindergarten child about technology or even engineering?
We can all agree that a very young child has no knowledge of the most basic laws of physics. Yet by the age of 3 they already know perfectly well what happens to an object when it is thrown. It is highly likely that they have no idea what an acid and a base are, but they know what to expect when they taste a lemon; they certainly don't know numbers at the age of 3, but they complain if there is 'too much pasta' on their plate. They certainly don't know what coding means, yet they know in which order to wear their underwear and trousers.
This is because science can be studied and explored, its mysteries can be learned and the rules that govern it can be identified. But above all it can be experimented with. And no, we are not talking about scientific experiments in the true sense of the word. Everything that happens to us in every moment of our lives, from the smallest daily gestures is pure science.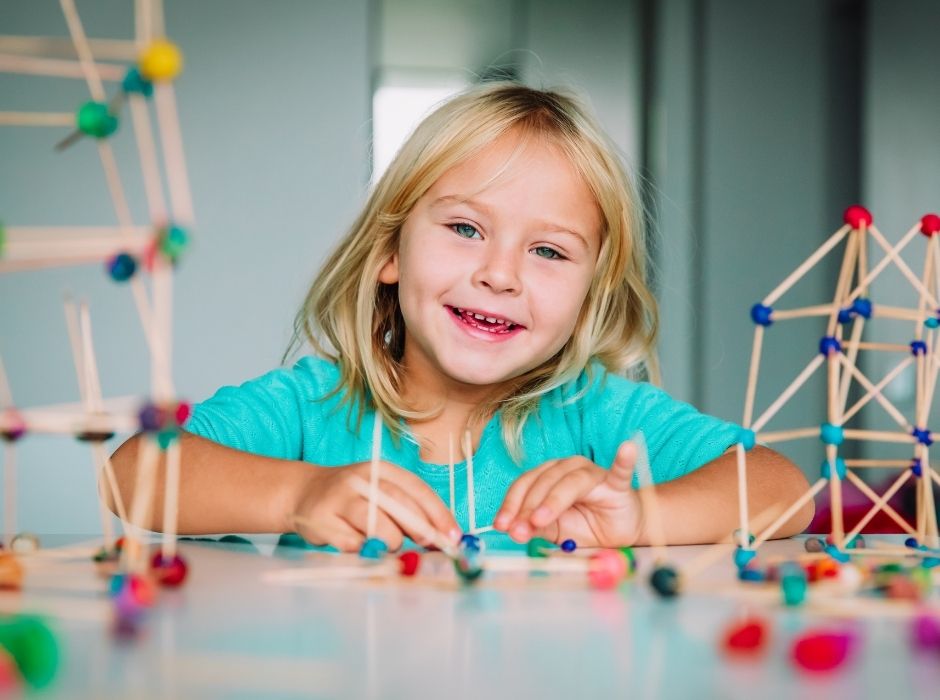 The aim of introducing STEM in pre-school education is basically to develop children's minds by training their memory, attention and logical reasoning skills. Essential skills such as spatial management, understanding the concept of cause and effect, making assumptions and studying strategies are closely linked to STEM. And there is no minimum age limit to start developing them.
A child who can easily find effective solutions on their own to everyday problems, no matter how small, will certainly be a more self-confident, self-reliant and successful child.
Discover Smart Tales
Teaching STEM skills at an early age means enhancing logical thinking and problem solving skills. These skills can grow naturally with Smart Tales stories and games. Each story is a unique learning experience: the stories are interspersed with interactive and entertaining games designed to develop logic, memory and visual attention.